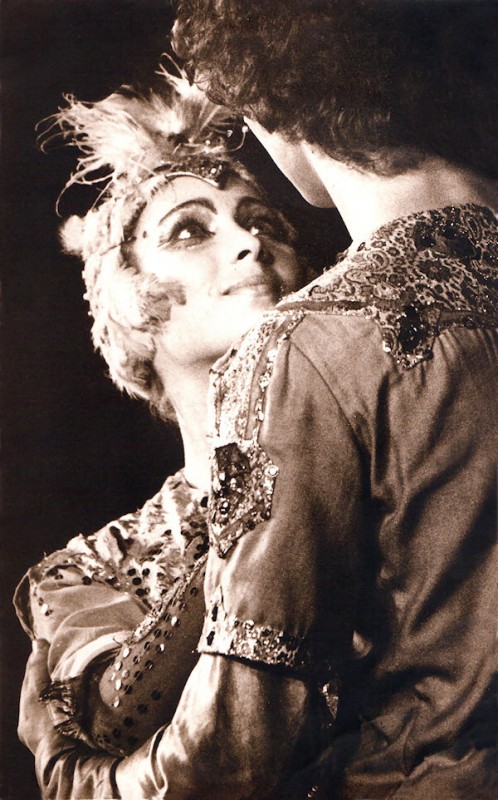 Inna Stabrova is a recipient of the Best Choreographer award in 2014 from World Ballet Art Competition Grand Prix. Inna was also honored recipient of the Outstanding Teacher Award of 2003 at the Youth American Grand Prix competition. In 2007, she received the Dance Teacher of the Year Award at Ohio National Dance Week for instilling in her students a high standard for technique and artistry in ballet. She was also recognized for encouraging and supporting students possessing a degree of uncommon artistic aptitude in 2001-2002 by the National Foundation for Advancement in the Arts.
Not only does she have the reputation of being a gifted teacher, but she was an exceptional dancer as well. Inna was a former principal dancer with the Eifman Ballet of St. Petersburg, Russia; Eifman being one of the most distinguished choreographers in the world today. Her repertoire included both contemporary and classical roles. As a principal dancer in Boris Eifman's ballet company, she seized the opportunity to travel internationally to perform in over sixteen countries. Another acclaimed milestone in Inna's professional dancing career was starring as Viola in the ballet-movie of Shakespeare's Twelfth Night. This movie won best musical film award in London. Inna's first education, which laid the foundation for which her former career is attributed, began at the Odessa State Choreographic Institute in Ukraine. Inna Stabrova will teach Summer session with the American Star Alison DeBona from Ballet West and star on TV of Breaking Pointe.
Later, Inna had the privilege to be accepted to, none other than, The Vaganova State Academy of Ballet and Choreography in St. Petersburg, Russia, where she was taught by a direct line of Vaganova's students. At this world-renowned institution, she worked diligently towards acquiring a degree. She successfully graduated with her Masters in Choreography. Today Inna embraces the tradition of the Vaganova method as a part of her instructional method while still trying to incorporate some American influences.
In 1990, Inna moved to the United States in the pursuit of initiating a teaching career, which proved to be extensive. Her credits include: The University of Akron (a seven-year duration as a faculty member), The Dance Institute of the University of Akron, Cleveland School for the Arts, Ohio Youth Ballet (founder artistic director 8 years) the Ohio Conservatory of Dance, Valley Youth Ballet, Ballet South, Canton Ballet, Turning Point School of Dance, Pittsburgh Ballet Theater, N.E. Ohio Dance Festival, Regional Dance America, Media City Ballet, and Central Pennsylvania Youth Ballet Manassas Ballet Theater. In addition to these teaching credits, Inna shared invaluable experiences co-teaching in accordance with such reputable American dancers as Susan Jaffe, Duncan Nobel, Heinz Poll, Margaret Carlson, Laura Alonso, Tarrence Green and many others.
The product of Inna's selfless efforts is evident through the lineage of her proficient students who are accredited with reward. Some of her most noteworthy pupils were scholarship recipients to the American Ballet Theater, Pacific North West Ballet, Pittsburgh Ballet Theater, and Butler University. Others joined professional companies such as Colorado Ballet, Nevada Ballet, Ohio Ballet, Ballet Met, and Manassas Dance Company Pacific North West Ballet. In addition to those achievements, several of her dancers were winners of the Youth American Grand Prix of the years 2002, 2003, 2004, 2012, 2014, 2015 In 2014 at World Ballet Art Completion Grand Prix Inna's students won 1st, 2nd, top 10 places, and placed in to Finalist in to International Competition in New York and Canada.
Aside from instructing, Inna also specializes in choreographing, re-staging work in contemporary, classical, and character styles. She staged her full length ballet "Anna Karenina" for Manassas Dance Company.
Watch Inna perform : movie ballet 12 night 1986 Awards: Golden Fleece ans Arabesque